As the supply chain disruptions of the past two years are showing no signs of easing anytime soon, global companies are promptly turning towards AI-powered supply chain solutions, with early adopters being able to improve their service levels by 65%.
It's the technology that has given Amazon an unparalleled advantage for years and to become a trillion-dollar company. And now others are also following suit.
Renault has recently partnered with Google to use its cloud-based supply chain simulation technology; while FedEx and DHL are also building their own simulation solutions.
Supply chain simulation seeks to solve breakages in the supply chain by anticipating them proactively and then using AI to figure out a workaround. Let's discover how.
What is Supply Chain Simulation?
A supply chain simulation is the imitation of a real-world supply chain with a software-generated model that showcases key behaviors and characteristics of the system it represents.
Companies leverage vast chunks of data from consumer behavior to geopolitical implications and social media trends to run simulations, enabling the AI to analyze it and make predictions.
For instance, a natural disaster shuts down your raw material supplier in China. The simulation solution could anticipate the risk, trace the impact on your supply chain, and by using reinforcement learning–suggest a viable resolution.
Incorporating logical rules of the visible supply chain in the form of a simulated model and executed over time makes the simulation dynamic.
Now that we know what supply chain simulation is, many may confuse it with another related yet different term-supply chain optimization.
Hop on to find out the difference!
Supply Chain Simulation vs Supply Chain Optimization
Managers and planners may think of supply chain simulation and supply chain optimization to be the same concept. However, even if you use both techniques collaboratively to enhance the performance of your supply chain, they do have different mechanisms of action and applications.
Supply chain optimization is the optimal use of technology and resources to improve the efficiency and performance of a supply chain network. It allows the user to set the business rules and get a precise business solution to enhance the supply chain within the feasible space and constraints.
Supply chain simulation incorporates real-world conditions that affect your supply chain and can't be addressed by optimization, such as random demand, unreliable suppliers, machine breakdown, and unexpected delays.
However, if you want to perform supply chain planning, then supply chain optimization is a preferred approach. This is because supply chain planning deals with many SKUs, customers, manufacturing facilities, and distribution centers, making the model extremely complex to run in a reasonable amount of time.
Despite this shortcoming, supply chain modeling has a wide range of benefits that can empower your business towards success. Let's discuss these in detail.
Benefits of Supply Chain Simulation
By accurately simulating your real-world supply chain, you can virtually explore different supply chain strategies before implementing them in the actual world.
Supply chain simulation also enables you to monitor the behavior of your supply chain for coming weeks, months, and even years. It allows you to spot the best opportunities for improvement and identify potential risk areas.
It also augments your supply chain performance by:
Reviewing the interaction of different components within the supply chain
Measuring the effect of potential changes
Testing upgrades and modifications
Integrating randomness into supply chain inputs to gain real-world variability
Optimizing key metrics by trying out different scenarios
Now that we know the benefits, let's consider when different industries can use the supply chain simulation.
When to Use Supply Chain Simulation?
Simulation is ideal when the supply chain is dynamic or has transient performance irregularities. It can have different components that can be effectively used in the following scenarios:
To determine safety stock values in multi-echelon supply chains
A multi-echelon supply chain requires layers of suppliers distributed across many distribution centers based on outsourced manufacturing. Such a system requires comprehensive coordination between central and regional distribution centers.
Simulation can play a critical role in inventory optimization in multi-echelon supply chains by modeling real-life situations and uncertainties to minimize inventory costs while maintaining viable service levels.
To decide the right product mix
One of the most important challenges faced by supply chain organizations is deciding the right product mix. Some products may align well with the company's long-term goals, while others may not but are profitable.
In such complicated scenarios, supply chain simulation can provide the solution to select the right product mix by allowing you to evaluate possible outcomes before implementing them in real-time.
To carry out scenario analysis
A supply chain is pivotal for a business's success as it influences a company's capability to provide optimal customer experience without affecting the overall profitability.
With supply chain analytics, your business can effectively gather, assess and analyze the data generated by your supply chains. It will help you make effective business decisions and build long-term strategies to gain a competitive edge.
To evaluate inventory policies
A business must manage its inventory to maximize customer service and minimize total investment while maintaining optimal operational efficiency.
Supply chain simulation provides an effective platform for managers to analyze diverse inventory policies under different circumstances to identify the one that best suits their company's business objective.
To identify bottlenecks
Using simulation modeling can examine the potential impacts of changes to your inventory management or supply orders. This enables you to identify any bottlenecks and possible fixes you can implement into your supply chain.
To carry out a what-if analysis
What-if analysis allows your managers to simulate different types of disruptive events and evaluate their impact on your supply chain. By highlighting risks throughout the supply chain, you can create dynamic market plans with scenario modeling and constraint-based planning.
To test the robustness of your supply chain
Plausible hazards can cause a decrease in supply chain robustness resulting in lower ROI and growth. By simulating such scenarios, robustness and cost evaluations can be carried out to select the most effective supply chain strategy.
Alternatives to Supply Chain Simulation
Given all its benefits and applications, there are no real alternatives to supply chain simulation unless you're really good with your intuition and gut feel.
Supply chain simulation involves high-level complexities that are best processed by sophisticated computer algorithms.
Its success depends upon:
How realistic is the simulation model
Access to structured and unstructured data
Advanced predictive technologies
Efficacy of the solver software to determine optimal solutions
How to Get Started with Supply Chain Simulation?
Supply chain simulation is a practical process that's critically important for any business looking to optimize the performance of its supply chain.
To get started with supply chain simulation, you need to invest in a robust simulation solution that can provide actionable insights, multiple forecast methodologies, and unforeseen disruptions to support your organizational decision-making.
With a comprehensive simulation solution, you can leverage the power of data science, AI, and machine learning to enhance your supply chain network by deep analytics and workflow automation.
Conclusion
Supply chain simulation is continually growing, becoming an essential technology to succeed in the modern business scenario. Unlike any other analytical method, it offers dynamic details and opportunities for greater insights into the supply chain process.
As the modern supply chains are becoming more and more complex with large chunks of data getting generated every day, supply chain simulation is becoming a popular choice for companies looking to leverage technological advancements for success.
AI-powered solutions from the likes of Algo streamline your supply chain workflow and enhance your operational capabilities to ace increasing customer demands and aggressive market dynamics.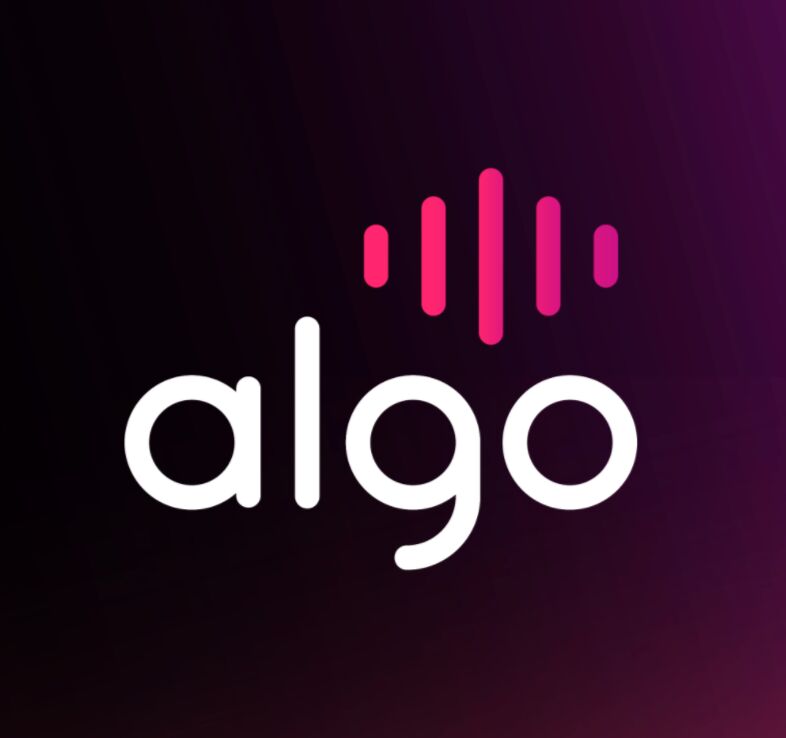 Combining human centered AI with deep domain expertise, Algo's analytics enriched supply chain intelligence platform helps suppliers and retailers plan, collaborate, simulate and execute a more efficient supply chain.