2021's global supply chain challenges have forced many automobile manufacturers to retreat from 'Just-in-Time' manufacturing after 50 years. However, Tesla delivered 241,300 vehicles to their customers in the last quarter (October 2021) to defy the globally visible supply chain woes.
The ability to adapt to the supply chain changes enables Tesla to achieve 50% more over their last year's numbers of nearly half a million units, and they have already sold around 627,000 vehicles in the first nine months of 2021.
So, how did this Silicon Valley vehicle manufacturer achieve this feat? Through modern-day and technology-oriented supply chain strategy!
Modern supply chain practices focus on implementing technology, automation, and artificial intelligence to create supply chain simulations that overcome the challenges proactively.
Traditional Vs. Modern Supply Chain Management (SCM)
The traditional SCM consisted of several simple steps. These included:
Collection of raw materials from a single or multiple sources
Manufacturing the finished product along with the packaging
Distributing the finished product to retailers and wholesalers
Selling the product to customers who need it
Since then, advanced technology has replaced traditional methods with new ideas, and this evolution has significantly impacted resolving a myriad of supply chain challenges.
So, what makes modern SCM different from traditional SCM?
Modern SCM automates several business processes and eliminates the chances of human errors.
It leverages artificial intelligence (AI) to run simulations that create an ideal supply chain strategy.
It integrates different departments, vendors, and stakeholders onto a digital platform and eliminates physical paperwork from the day-to-day operations.
Tesla is one of the companies that survived the volatile pandemic and followed lean thinking to get over the supply chain challenges to keep their deliveries up and running.
But can you overcome the daunting supply chain challenges? Yes, you can!
How? Let's take a look at the most crucial supply chain challenges and how you can overcome them.
High Costs
Problem: The entire supply chain networks are often under pressure by reduced margins. Costs of operations increase due to a variety of reasons. Some of them include:
Rising fuels prices across multiple modes of transportation
Costly raw materials due to higher commodity prices
Increasing labor costs from both suppliers and manufacturers
High charges for storage, transportation, and product management during international shipping
Solution: Reduce your operational costs by adopting a modern supply chain strategy. Here are a few ways you can reduce the costs involved:
Define your supply chain goals and document all your objectives
Focus on customer requirements instead of getting in conflict with them to create new revenue sources like same-day delivery
Plan your sales and operations planning and optimize it by removing irregularities like uncontrolled stocking, inaccurate forecasts, slow-moving inventory, and implementing flexible production schedules
Use automation tools and artificial intelligence to eliminate supply chain challenges and make daily operations more efficient
Complex Demand Forecasting
Problem: The COVID-19 pandemic shook the forecasts for suppliers, manufacturers, and retailers alike. Lack of proper communication also led to severe mismanagement concerning inventories. Now, supply chain managers are finding ways to improve predictions for customer demand.
Solution: You need to ditch manual forecasting and move toward supply chain analytics to get clear answers. Data-driven research gives you refined results and allows you to come up with concrete forecast models.
You can incorporate AI-based solutions to calculate different metrics like inventory turnover, fill rate, perfect order index, on-time shipping, and more. It helps assess customer demand and determine the proper inventory levels to keep warehousing costs in check.
Changing Consumer Demands
Problem: Today, customers are spoiled with choices, and thus every industry faces supply chain challenges of different kinds. They are looking for short delivery times and a positive experience throughout their journey with a brand.
Solution: Agile supply chain practices and technology can expedite all aspects of your supply chain management. Here are a few tips that can help:
Ensure fast delivery of goods for the orders placed online
Meet the quality requirements suggested by the customers, whether it is a B2B or B2C setup
Make sure the raw materials meet the safety standards and are legally compliant
Push towards sustainable sourcing of goods for ethically aware customers
Lack of Skills in Local Teams
The Problem: The global supply chains are plagued with a shortage of skilled supply chain managers. It isn't easy to manage supply chain networks without a set of soft skills.
The Solution: Enlist the help of technical and soft skill trainers to bridge the gap between your managers' current skills and the industry standards. Train your teams to get access and training for the new technologies being introduced into your operations and improve their people skills.
This small investment helps you fuse your staff's experience and technological expertise to create a highly skilled workforce and phase out the non-enthusiastic team members out of the system thus, making room for younger and more enthusiastic talent.
Changing Company Cultures
The Problem: A company's culture represents its core values, mission, and vision. It starts from the top, and the same message is adopted across the organization. Sometimes, it is not possible to communicate the right message, leading to irregularities in the business processes.
The Solution: Make sure a clear vision guides your teams. Your company culture should champion collaboration and transparency. Here are a few ways to get there:
Make sure the C-level executives are leading by example and sticking to the best practices while enabling collaborative outcomes
Use data analytics and artificial intelligence-based solutions to your advantage and overcome supply chain challenges with credible data
Empower your supply chain managers by allowing them to make crucial businesses decisions by taking supply chain analytics and other factors into account
Integration of Various Systems
The Problem: Supply chain integrations are the very basis of attaining superior supply chain performance. It is a crucial process where all stakeholders are integrated into a single system.
The Solution: Integrating all aspects of a supply chain is a complex process, and you will need to take the following steps to achieve that feat.
Choose the vendors that can easily integrate their system with yours and follow the same standards set by your business
Work with internal teams that are not just focused on their departments but can work together to eliminate and inefficiencies in the operations
Ensure that your in-house team members work diligently to reduce wastage across the supply chain
Conclusion
As customer expectations continue to rise, so does the pressure on supply chain managers. But, unfortunately, it also comes with added costs, and you need to improve your business processes regularly to stay ahead of the competition.
Today, consumers have access to a global eCommerce market. Therefore, supporting it with an efficient supply chain is imperative to seize a more significant market share. Create a winning supply chain strategy with AI-powered supply chain solutions from Algo to deliver on or even exceed customer expectations and help your business grow to the next level.
Time to see your business from a completely different perspective. Click here to schedule a demo now!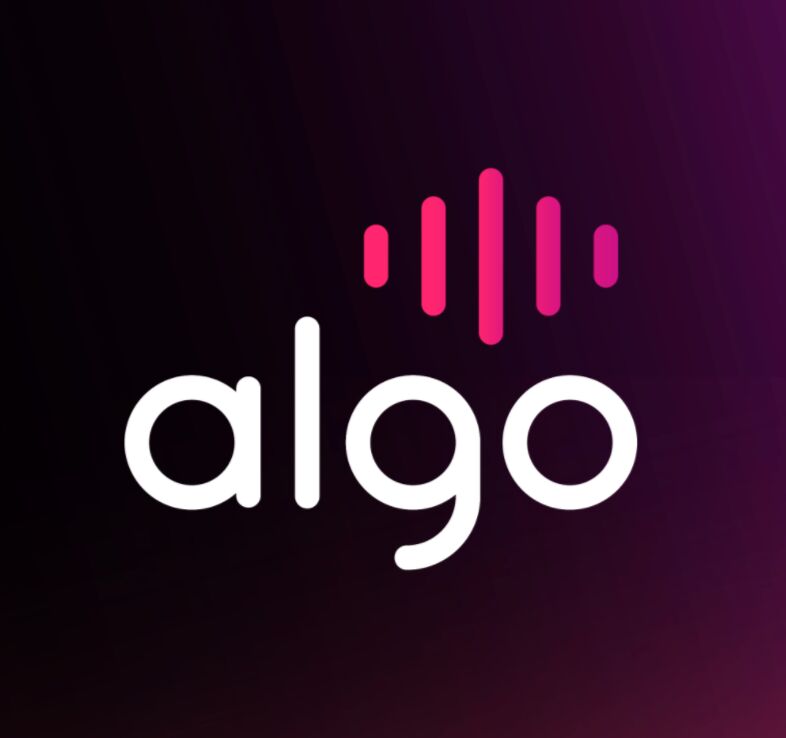 Combining human centered AI with deep domain expertise, Algo's analytics enriched supply chain intelligence platform helps suppliers and retailers plan, collaborate, simulate and execute a more efficient supply chain.